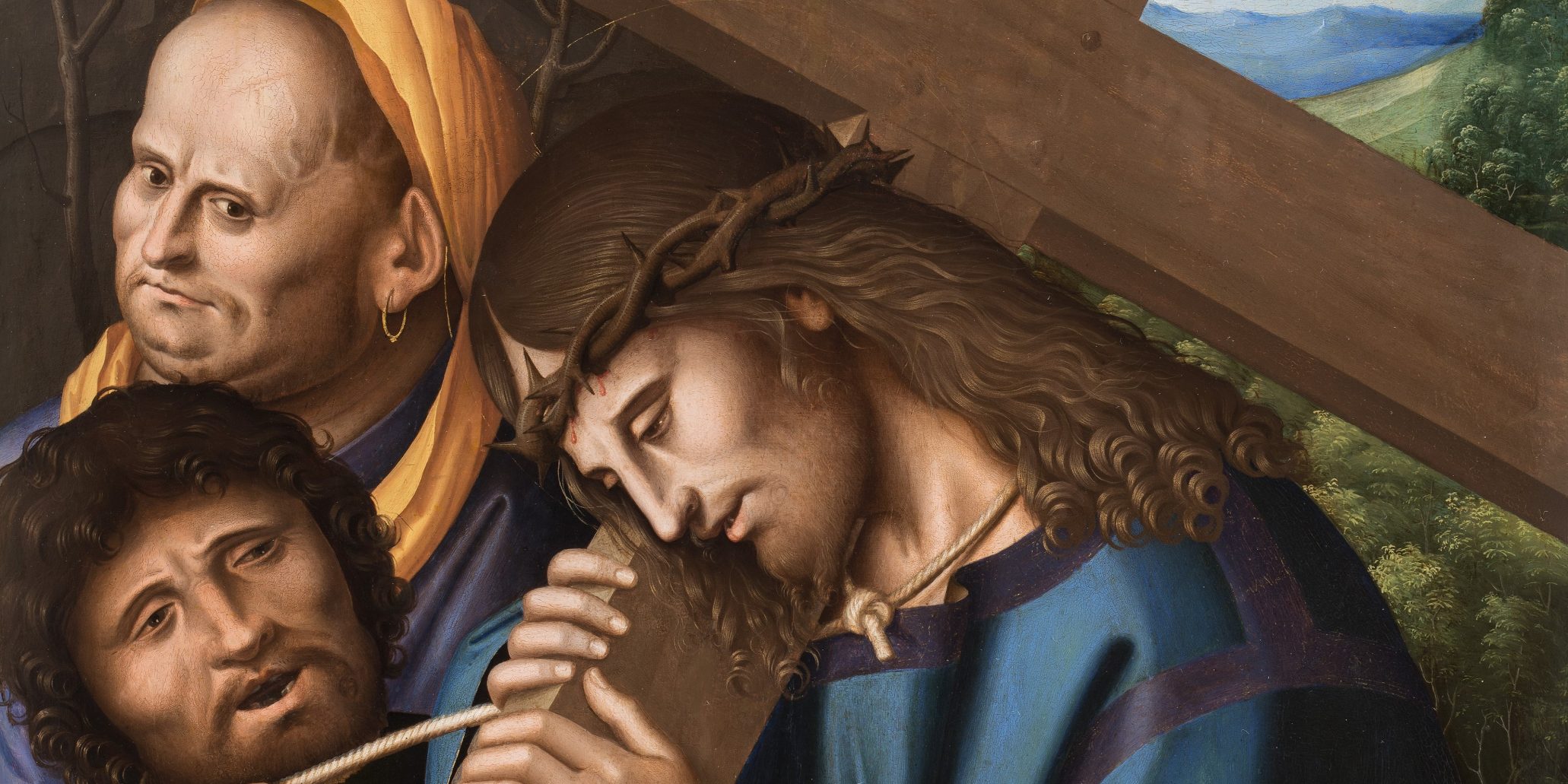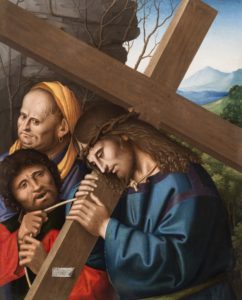 Marco Palmezzano
(Forlì 1459 – 1539)
Christ Carrying the Cross
1520-25 ca.
Tempera, oil on panel; 68 x 54.5 cm
Signed lower left: "Marcus Palmezanus Pictor forlivensis faciebat"
Provenance:
Family of the counts Alighieri di Serego, in Venetian and Umbrian properties until the 1980s; Forlì, private collection
Bibliography:
V. Sgarbi (ed. by), Le meraviglie della pittura tra Venezia e Ferrara. Dal Quattrocento al Settecento, Cinisello Balsamo, 2005, p. 60, ill. p. 61;
S. Tumidei, Marco Palmezzano (1459–1539) Pittura e prospettiva nelle Romagne, in A. Paolucci, L. Preti, S. Tumidei (ed. by), Marco Palmezzano il Rinascimento nelle Romagne, pp. 63-64, ill. n. 57.
Exhibition:
Le meraviglie della pittura tra Venezia e Ferrara. Dal Quattrocento al Settecento, Rovigo, 2005
The Carlo Virgilio & C. Gallery searches for works by Palmezzano Marco (1459-1539)
To buy or sell works by Palmezzano Marco (1459-1539) or to request free estimates and evaluations
mail info@carlovirgilio.co.uk
whatsapp +39 3382427650