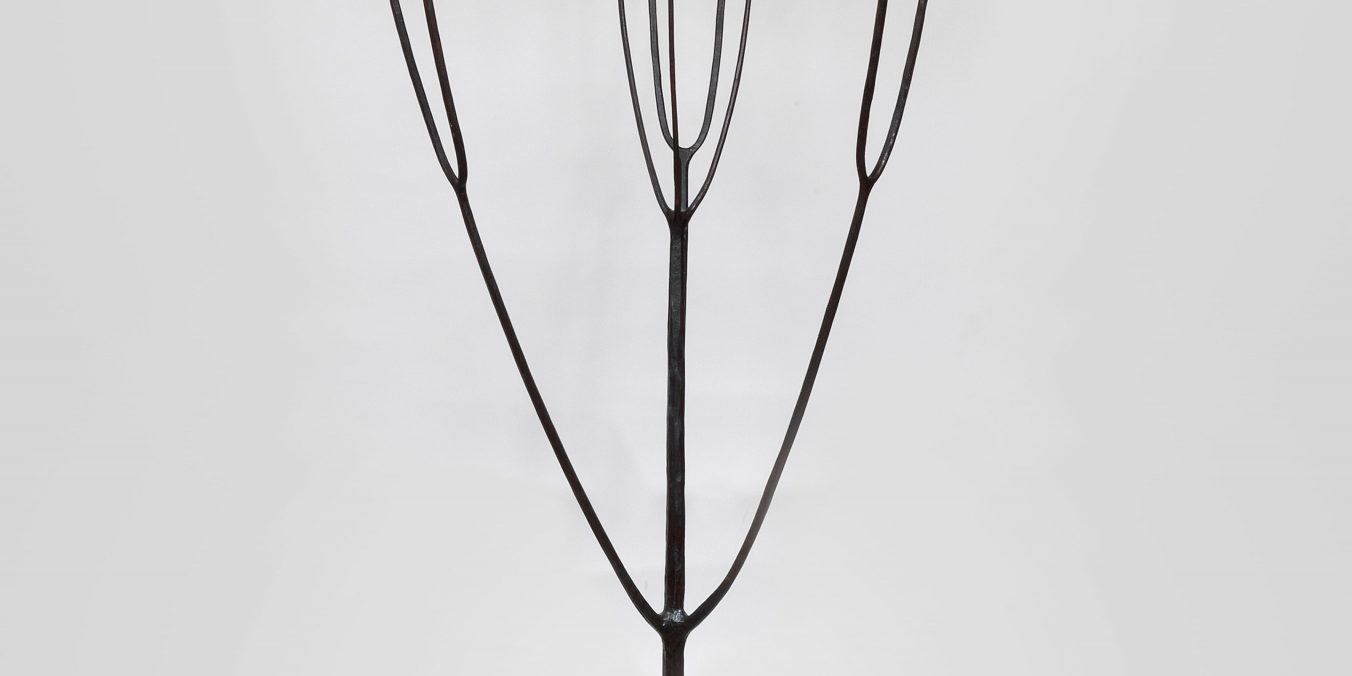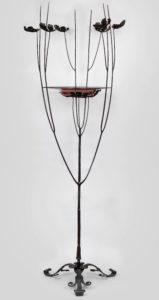 Alberto Gerardi
(Roma 1889-1965)
Vittorio Zecchin, for Cappellin Venini & C., Murano
(Murano 1878-1947)
Flower Vase Holder in the form of a Caprifig Tree
1920 ca.
Wrought iron and glass, h 212 cm, diameter 52 cm
Bibliography and Exhibitions:
I Biennale romana Esposizione nazionale di belle arti nel cinquantenario della capitale Roma, exh.  cat., Rome 1921, p. 3 ill.;
A. Lancellotti, La prima Biennale romana d'arte, Rome 1921, pag. 7;
G. U. Arata, Ferri battuti e ferri sbalzati di A. Gerardi, Galleria Pesaro, [1923] ill.;
Alberto Gerardi, exh. cat. ed. by R. Zuccaro, Rome 2008, cat. 4;
Vittorio Zecchin: i vetri trasparenti per Cappellin e Venini, exh. cat. ed. by M. Barovier and C. Sonego, Milan 2017, p. 357;
Maria Monaci Gallenga, arte e moda tra le due guerre, exh. cat. ed. by I. de Guttry and M.P. Maino, Rome 2018, p. 38.
Provenance: Rome, private collection
The Carlo Virgilio & C. Gallery searches for works by Zecchin Vittorio (1878-1947)
To buy or sell works by Zecchin Vittorio (1878-1947) or to request free estimates and evaluations
mail info@carlovirgilio.co.uk
whatsapp +39 3382427650