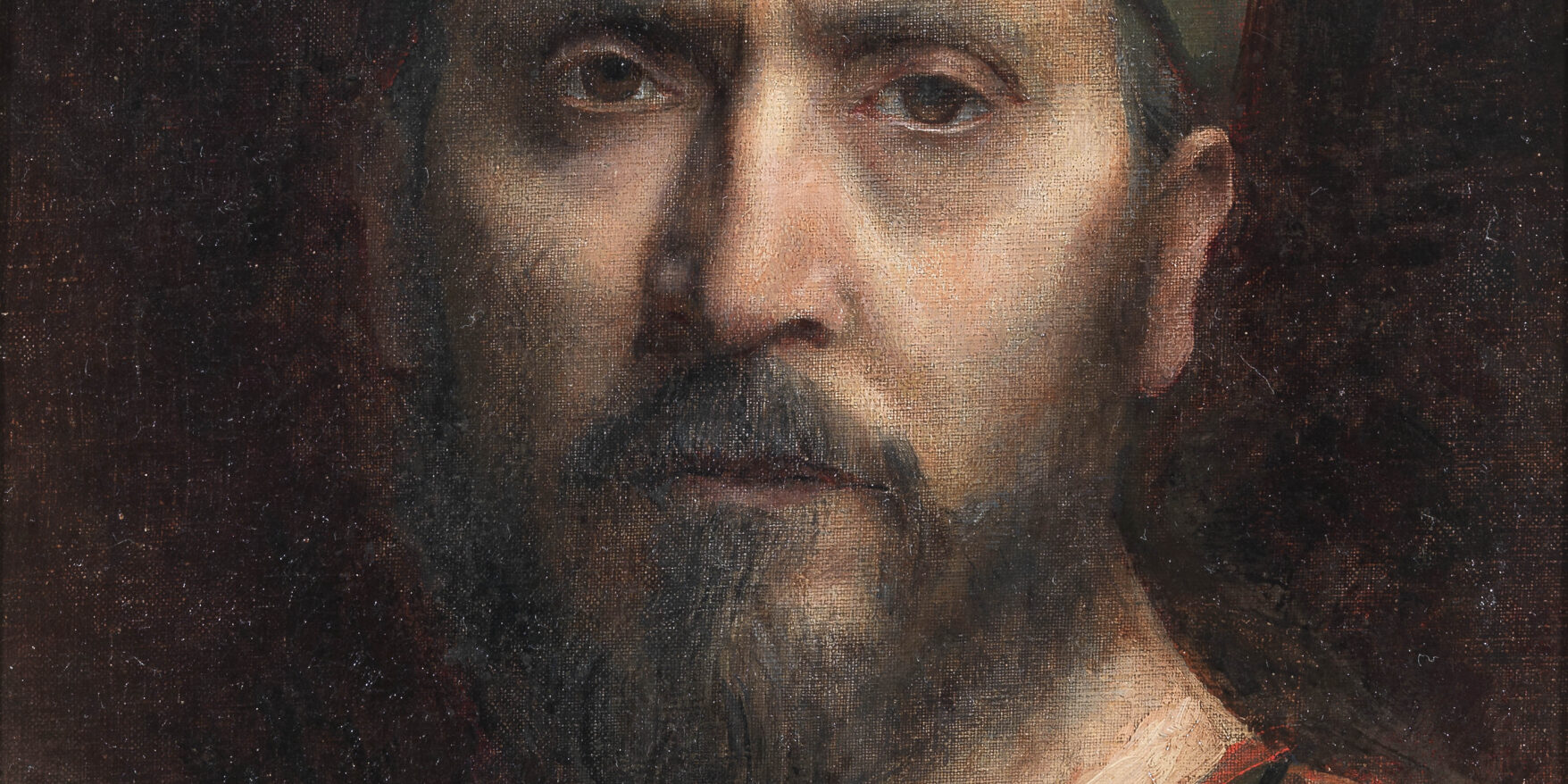 (Caniac-du-Causse 1869 – Paris 1937)
Study of a male head 
1907 ca.
Study of a male head with headpiece
1907 ca.
oil on canvas, 48,5 x 43,5 cm, each
Provenance: Rome, private collection
The life of the talented painter Jean Syndon-Faurie, who studied at the Ecole des Beaux-Arts de Paris, was awarded a medal for drawing and travelled to Italy, Egypt, Syria, Israel and later on around the world, and whose interests spanned from symbolism to the more synthetic styles of the 1910s and 1920s, was dramatically signed by the murder he committed on a late afternoon at the end of September 1902 on the main street at Etretat. The victim was his friend and husband of his lover, Mr Lucien David. He served 10 years of forced works but this did not stop him from painting and these two male heads, composed during the detention, are a testimony of it and of his activity as appreciated portraitist, a specialization that granted him particularly success and continued also during the second part of his life.
For further information, to buy or sell works by Syndon-Faurie Jean (1869-1937) or to request free estimates and evaluations
mail info@carlovirgilio.co.uk
whatsapp +39 3382427650